Industrial Scaffolding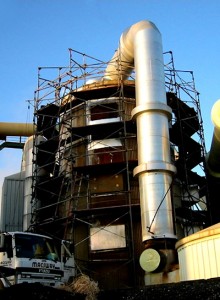 When you need industrial scaffolding in Northland there is no better choice than Macsway Scaffolding LTD. We are scaffolding throughout Whangarei, Wellsford, Warkworth, Mangawhai, Maungaturoto, Kaiwaka, Tutukaka coast, and Dargaville and have been for 50 years.
When you are looking for the best in scaffolding design for your specific project and the labour to set it up quickly and correctly, we are the answer. We have the best employees and the best equipment and our history demonstrates that.
We have been responsible for some of the most prestigious commercial and industrial projects in Rodney and Northland. At the same time we have been responsible for innovations that have changed the industry for the better and made your projects just a little easier. We began with the Refinery Chimney in 1995 when we introduced the Aculog Scaffold Inspection System, which was rolled out throughout New Zealand, Australia, Europe and Asia. Since then we have developed the Modular Scaffolding System, Pallet Lifters, Ladder Safety Gates, Clips Bins, Security Engraving, Rotoblasting and Plank Testing Machines among others.
We provide the best and most innovative industrial scaffolding in Northland.  Our workforce is a critical aspect of our outstanding customer service and no one can beat our experience and leadership in the industry. We boast a strong, balanced and experienced workforce to meet your industrial scaffolding needs. Even our newer staff members are exceptional.
Some of our industrial clients in Northland have included Fonterra, Golden Bay Cement, Carter Holt Harvey and many others. The projects we have worked on include The Cape Regina Lighthouse, The Yellow Tree House Restaurant, Marsden Point Oil Refinery, Portland Cement, power plants, large ships and other commercial properties throughout Rodney and Northland.
For all your industrial scaffolding needs from the smallest to the largest, call on the most experienced group in the industry, Macsway Scaffolding.