Macsway
Scaffolding Northland Since 1969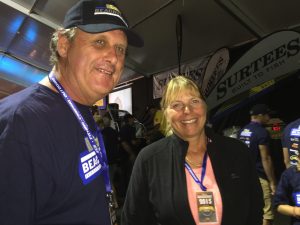 HISTORY
The business was started by Mike & Elsie Macartney in 1969.  Since 1985 the company has been run by Ian and Christine Macartney.
Initially with a staff of 5 expanding to 100 on various major projects and maintenance contracts with the NZ Oil Refinery, Northland Dairy Factories, Portland Cement Works, Marsden & Ngawha Power Stations and CHH Timber Mill.
Today with a highly skilled staff of 25 we service many of the same clients throughout Northland
NOTABLE PROJECTS
Construction of the Marsden B Power Station and later its Demolition
Kauri Dairy Factory Construction
Carter Holt Harvey LVL Plant Construction
Ngawha Thermal Power Plant Stage 1
NZ Refining Company 45yrs of Maintenance, Projects, Shutdowns
Golden Bay Cement 50yrs of Maintenance, Projects, Shutdowns
Yellow Pages "Treehouse" Warkworth – TV Campaign
Kauri Cliffs Golf Course, TV Towers for The Golf Channel & NBC
60 Metre Superyacht Scaffold and Encapsulation (on Water)
Hundertwasser Art Gallery Whangarei (current)
Cape Reinga Lighthouse Refurbishment
Kerikeri Stone Store Refurbishment
A Wide Range of Domestic Homes, including Grand Design
INNOVATION
Scaffolding and Rigging NZ (SARNZ) – a Founding Member
Ringlock Scaffold System – First company to import and use in NZ
Aculog – Invented, Designed and Manufactured the Scaffold Inspection & Management System, which is the NZ industry standard and export to overseas clients.
Developed modular scaffold storage systems for safer transportation, reducing manual Handling.
Scaffold Plank Testing Machine, Design, manufacture and export.
Scaffold Engraving Machines for security and theft prevention of Equipment.
Scaffold ladder access gates, Implemented and now an Industry Standard.
Equipment Lifting Bags – Certified SWL.
CURRENTLY
We carry out a wide variety of interesting scaffolding and rigging work for many longstanding clients.
We have expanded our services to include the installation of Safety Nets (for fall protection)
and Temporary  Fencing for Site Security.
Shrink Wrapping Encapsulation is another development in recent years allowing trades to carry on working in dry conditions whatever the weather.
We have long standing relationships with industry leading Industrial Clients and Quality Builders where safety, efficiency and innovation are paramount.
STAFF – Our Key to Success
We are fortunate to have maintained a very low turnover of staff throughout the past 5 decades.  We have several second generation employees and several who trained, qualified, moved overseas and returned.
50% of our staff have an average of 14yrs service 64% of our staff hold Scaffolding Trade Qualifications (COC)
We have a formidable and experienced team at the helm with Operations Manager Simon Hay (21 Years experience) looking after the day to day running of the company supported by key tradesman.
Wendy Baird (10 Years experience) is our Office Manager who manages the day to day running of the office, accounts and distributes Aculog Order
Scaffolding Northland, Scaffolding Omaha, Scaffolding Warkworth, Scaffolding Snells Beach, Scaffolding Algies Bay, Scaffolding Mangawhai Head, Scaffolding Mangawhai, Scaffolding Langs, Scaffolding Waipu, Scaffolding Ruakaka, Scaffolding One Tree Point, Scaffolding Whangarei, Scaffolding Dargaville,Scaffolding Maungaturoto, Scaffolding Ngunguru, Scaffolding Tutukaka,